About This Website
Want help developing your Five Case Model business case? Want training for your team? Click here to contact usThis website has been developed as a resource for all public sector practitioners and consultants who want to know more about the Five Case Model. It has been developed by Paul Nicholls of Open Business Consulting and Paul Thorner of the Folio Partnership. We are the leading trainers in making better decisions using the Five Case Model. Through this resource we want to give you an introduction and overview of the model. It will not turn you into an expert overnight but should enable you to talk with more authority and insight.
We are also planning to develop a support network through the use of a web based group networking service such as LinkedIn. This is still under development but watch this space for further news.
Who This Website Can Help
The chances are you have received a call telling you about a brilliant solution to a problem that now needs a business case to be written to justify it and to get the required funding. Or you have been put forward as part of a team that is going to work on this project. Or that you have to make some meaningful comments about a document that is coming your way in the next few minutes. "Oh, and you know about the Five Case Model, don't you? Good". Click.
We have been both the instigators and the recipients of that call, so this website is our response to that scenario. If you are a developer or reviewer of business cases and want to find out more, then we hope you find the content of this web site helpful. If it hasn't helped you then we would really like to know, so that we can improve it for the next visitor.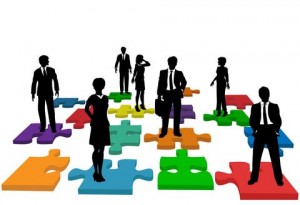 We also hope you will encourage everyone associated with your project to visit this site. Too often it is assumed only the project lead or 'the document writer' needs to know about the model. In our experience, this is a real mistake. To corrupt the old adage, the financial case is far too important to be left to the accountants and the same is true of all aspects of the model. For a strong and coherent business case to be produced, it requires a team contribution at all stages of development, as well as specific technical expertise at appropriate points.